Houston's Boiling Point Players is proud to announce the winning submissions for their January 22nd cabaret event, "A New You". 
A Maine woman experiences a summer of spiritual awakening with a drifter who turns her field of cucumbers into pickles.
Trudi has been advised to have prophylactic mastectomies due to the BRCA1 gene mutation she carries, but her analytical left brain and intuitive right brain disagree on her best course of action.
All the world's a stage and one woman has decided that it's time to recast her part.
Emcee for the Evening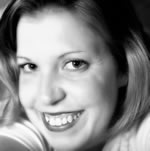 Lori King Brown has been performing and acting in theatrical productions since she was a child. As a member of a singing and dancing troupe, she traveled the United States appearing at such venues as Disney World and Loretta Lynn's Ranch in Tennessee. As an actor, she has been in over 30 productions including Grease, The Music Man, and the world premiere of A Little Piece of Heaven, in which she originated the role of Judith. Most recently, she had the honor of appearing in Boiling Point Players' production of In Juliet's Garden as Juliet's Nurse.
As a drama student, Lori studied musical theater under prestigious Broadway producer, Stuart Ostrow (1776, Pippin) and worked with composer Jerry Bock (Fiddler on the Roof) and playwright Jerry Sterner (Other People's Money.) As an improv student, Lori has studied at IO and Second City in Chicago under instructors such as Charna Halpern, Susan Messing, and TJ Jagadowski. She has also studied sketch at Second City, Station Theater, and with Kevin McDonald of Kids in the Hall.
Lori currently performs with the improvised documentary team, The Mockumentalists, and in her bathing suit as a member of the fun-loving improv group, Pool Party 5000. She is thrilled to appear with the talented ladies of Boiling Point Players in the role of emcee and character monologist.
Actual Glass by Michael Kimball
directed by L. Robert Westeen
featuring Autumn Clack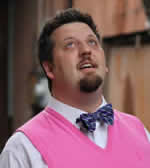 L. Robert Westeen has toured in Peter Pan and The Wizard of Oz. He has appeared in a variety of productions with Cromulent Shakespeare Company, Theater in the Round, the Phoenix Playhouse and Big City Production in Minneapolis; New Group Productions of Spring Green, Wisconsin; Fiercely Independent Theater Company in conjunction with the University of Wisconsin; Central Wisconsin Children's Theater; and the Wausau Area Shakespeare Project in Wausau, Wisconsin. Other Regional Credits include: A Midsummer Night's Dream, The Night Larry Kramer Kissed Me, Beyond Therapy, Loves Labours Lost, and La Cage Aux Folles. Locally he has been seen at Company OnStage in Don't Dress for Dinner, You Can't Take it With You, Office Hours, Over the River and Through the Woods, The Fantasticks, Godspell, Snoopy!! The Musical, Funny Money, The Nerd, The Threesome; Nightcap Theater in Blood, and Dinner First; Mildred's Umbrella's Museum of Dysfunction; Country Playhouse The Boys in the Band and Murdering Marlowe. Westeen is an accomplished playwright, several of his scripts having been produced Off-off Broadway by Phare Play Productions; in Madison, Wisconsin by Stage Q; and in Minneapolis, Minnesota by the Phoenix Playhouse and Arena Theater and School, Inc. He recently wrapped up a Midwest tour of his one man show Cocaine and Ethel Merman: The New Homo Guide which garnered him a runner-up position as Houston's Best Playwright by the Houston Press. He is also one of the founding members of Cone Man Running Productions. www.lrobertwesteen.com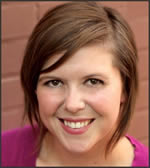 Autumn Clack is half of a two woman improv team, Ophelia's Rope, along with Ruth S McCleskey, and is a co-founder of Boiling Point Players. She has a BFA in Theatre from Adelphi University in New York and studied at London Dramatic Academy through Marymount Fordham University. Favorite past roles include Allison in Secrets of a Soccer Mom with Boiling Point Players, Teresa in The Jeweler's Shop with the JPII Forum, Esther in Pollywog with Mildred's Umbrella and Nicole in Large Animal Games with Mildred's Umbrella. She dedicates this performance to all the writers who submitted to A New You - thank you for your time and talent! 
Singers
Melanie Martin & Katy Burns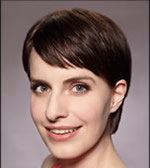 Melanie Martin has been seen throughout the Houston theatre world. Recent credits include In Juliet's Garden, Secrets of a Soccer Mom, Your Family Sucks, The Laramie Project, Extremities, Cactus Flower, The Miss Firecracker Contest, The Cocktail Hour, and The Discussion of the 'L' Word. Melanie's favorite Atlanta theatre credits include Dracula, The Tibetan Book Of The Dead Or How Not To Do It Again, A Funny Thing Happened On The Way To The Forum, and Fefu And Her Friends.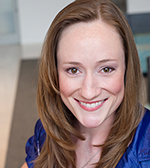 Katy Burns is super psyched for spot on stage in A New You! Katy last appeared in Boiling Point Players' production of In Juliet's Garden as Ophelia. Favorite credits include HGO's Das Rheingold, A Night on the Edge with Katy Burns (shhh.. don't slip), Chicago (Velma), The Jeweler's Shop (Anna), NYC's premier of Lost and Found, CATS North American Tour (Rumpelteazer, u/s Victoria, Sillabub), The Caucasian Chalk Circle with Roxanna Stuart. Thank you BPP and Ophelia's Rope for giving me a stage to feel things deeply. You can see her again in a couple weeks for "A Night in the Mind of Katy Burns" atOvations Night Club. Also, Mike and Janet.. I could be Jewish for you!
At What Price by Cheryl Navo
directed by Melanie Martin
featuring Melissa Huckabay, Danielle Kristen Bunch, Cindy Lou Parker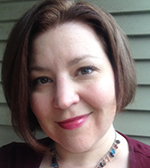 Melissa Huckabay is making her Boiling Point Players debut and is thrilled to be back on stage. Some of her favorite recent roles in Houston have included Anne Hathaway in Murdering Marlowe (Country Playhouse), multiple roles in School for Scandal (Red Door Theatre Company), Miss Sandra inAll Shook Up (Lone Star College-North Harris) and a wide array of appearances in short plays and festivals. Past roles have included Belle in Beauty and the Beast, Winnifred in Once Upon a Mattress and multiple roles in I Love You, You're Perfect, Now Change. She is a teacher, journalist, writer, University of Texas at Austin graduate and mother of a 10-month-old son, for whom she sings, acts and dances daily.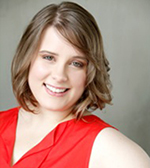 Cindy Lou Parker is extremely excited to work with Boiling Point Players! She is a graduate of Sam Houston State University with a degree in dance. A couple of her most recent roles have been Patsy in Crazy For You (Houston Family Arts Center), Sally in You're A Good Man Charlie Brown (Upstage Theatre) and Legally Blonde (City Lights Theatre). She is also a proud member of ChinaCat Dance Company in which she has performed in such shows as Glow, the Houston Fringe Festival, and Pandora Theatre's Vox Feminina. I hope you enjoy the show!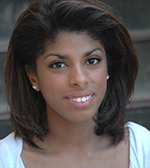 Danielle Kristen Bunch earned a BFA in Theatre Performance-Acting Cum Laude from the University of Houston in 2012. Some of her favorite roles include All's Well That Ends Well, Richard III, Twelfth Night, Sunday on the Rocks, Noises Off, NSFW: Office Plays, 2014 10x10's. She has worked with Opera in the Heights and currently the Houston Grand Opera. She was last seen in Visionary Movement's G.R.U.$.T.L.E. Diaries web-series. Danielle is also a contributing editor to philanthropic arts blog www.hivesociety.com.
NEXT! by Bryan Maynard
directed by Ruth S McCleskey
featuring Becky Courington, Renata Smith, Adriana Dominguez, Miatta Lebile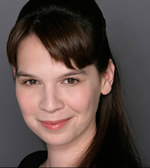 Ruth S McCleskey graduated with honors from the University of Houston, magna cum laude, with a degree in theater. Her thesis was titled A Directorial Approach to "Who Will Carry the Word?" by Charlotte Delbo. She is a co-founder of Boiling Point Players and performs in the two person long form improv group Ophelia's Rope with Autumn Clack. Amongst her favorite theater credits: In Juliet's Garden, Secrets of a Soccer Mom, Sylvia, Hedda Gabler in Hedda Gabler, The Truth of a Lie at the Heart of a Deception, The AntiChrist Cometh, Macbeth Mixup,Romeo and Juliet, The Nerd, Sordid Lives, Carl the Second, and Blueness/Grayness.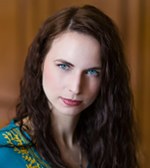 Becky Courington is delighted to be making her debut with Boiling Point Players. Previously, she has performed in Macbeth with Upstage Theatre, Vox Feminina with Pandora Theatre, Les Miserables with HFAC, and The Vagina Monologues with SMU Women's Center. As a playwright, she has had her work produced by the SMU Literary Festival and the SMU Student Filmmakers' Association.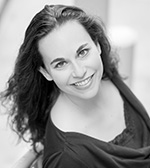 Renata Smith is very excited to be performing in her second production with Boiling Point Players. She had the privilege of sharing the stage with them last spring in "In Juliet's Garden". After a brief hiatus, to grow her family, Renata is so excited to be in front of an audience again. Some of her favorite past roles include Sylvia in Sylvia, Ouisa in Six Degrees of Separation, Cinderella in Cinderella, Louka in Arms and the Man, and Anne Sullivan in The Miracle Worker.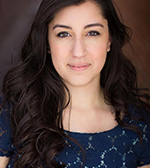 Adriana Dominguez is a recent graduate from Sam Houston State University with a major in Theatre emphasizing in Acting and Directing. She made her directorial début this past spring at SHSU directing "Stoneware Rapture" where she was awarded an honorable mention award for Directing. She has been seen in shows such as Dying For It, Trojan Women and Playhouse Creatures.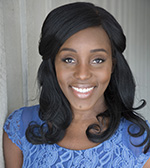 Upon earning her M.B.A., Miatta Lebile returned to Houston to pursue her acting career, initially focusing on stage productions. She performed the title role in Elton John and Tim Rice's Aida, a somewhat predatory lesbian in Andrew Lippa's The Wild Party, an entirely predatory lesbian dinosaur  in Marshall Pailet's Triassic Parq, Sophie in Lynn Nottage's Ruined (surprisingly, not a lesbian), among several other roles. Recently Miatta has appeared in short films such as Chameleon Sunrise and Summons,  webseries Brookhaven and G.R.U.S.T.L.E. Diaries, as well as appearing in improv and parody shorts online. In 2015 she will be shooting the features Paper Cuts and The Pink Sneakers Club.
When she is not acting, singing, working, or hustlin' in general, Miatta enjoys taking dance, bowling, reading (she is a hermit), sleeping (she is a tired hermit), daydreaming (cause…hermit?), talking to herself, berating herself, eating too much and immediately feeling guilty and a variety of other things that creatives call normal. She is so thankful to the women of Boiling Point Players for creating such a uniquely wonderful and wonderfully unique company that was so needed in our city!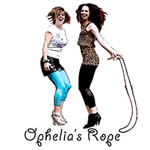 Ophelia's Rope
Ophelia's Rope is a two-person long form improv group that takes its inspiration from you. That's right, you. A typical show is kicked off by Ophelia's Rope asking its audience one or two random questions, proceeding to morph the answers into a setting, plot, and duo of unexpected, and sometimes quirky, characters. With no story predicted, no ending forecasted, Ophelia's Rope wanders the worlds of imagination, coloring surprising scenes their audiences inspired.