"GET LUCKY" CABARET
THURSDAY, MARCH 19, 2015 - 8:30PM
What happens when love, luck and too much green combine? Come find out at Get Lucky!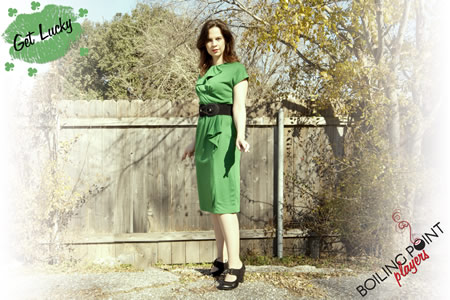 What's Get Lucky?
Our Get Lucky Cabaret will showcase our comedic emcee Lori King Brown, short original plays, songs, and a one-of-a-kind improv show from Ophelia's Rope. See below for details
FIND OUT ABOUT OUR GET LUCKY PLAYWRIGHTS!
Boiling Point Players congratulates the playwrights' who's work will be featured at our Get Lucky Cabaret!
SCRATCHED BY STACEY LANE
A losing instant lottery ticket envies the limitless potential of its not-yet scratched off companion.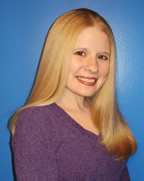 Stacey Lane is delighted to have her work brought to life by the Boiling Point Players once again. Her short plays, Pulse and Tummy Tirade, were recently performed as part of Fight Night. Lane's plays have been produced by over five hundred theatres on six continents. Her scripts are published with Dramatic Publishing, Playscripts Inc., Pioneer, Eldridge, Smith and Kraus, Heuer, Brooklyn Publishers, Next Stage Press, Manhattan Theatre Source, JAC Publishing, Seraphemera Books, San Luis Obispo Little Theatre, Sterling, Freshwater, Poydras Review, The Quotable, Euphony Journal, Germ Magazine, Mock Turtle Zine, Indian Ink, The Other Otter, Furious Gazelle, Monologue Database, Actor Point, Canyon Voices, Whoopee Magazine, Steel Bananas and Scene4. She is the recipient of the Helene Wurlitzer Foundation Residency Grant, the Montgomery County Arts & Cultural District's Literary Artist Fellowship and winner of the Unpublished Play Reading Project Award at the American Alliance for Theatre and Education. www.StaceyLaneInk.com
THE TRAIN BY IRENE L. PYNN
On a subway car, one character falls for another, but the character doesn't know how to express these feelings.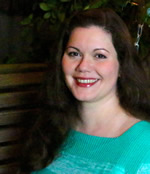 Irene L. Pynn writes speculative fiction for novels, plays, transmedia events, and more. Her latest full length play, How to Field Dress an Android, will premiere in Charleston, South Carolina, this summer. Visit her at irenelpynn.com.
PEOPLE LIKE US BY CHRIS SWANSON
Julie pursues friendship with her coworker Marion, convinced their boring jobs and prosthetic body parts make them an ideal match.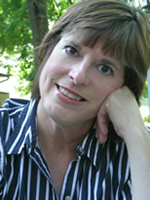 Chris Shaw Swanson is an Ohio playwright whose comedies and dramas have been produced throughout the U.S. as well as in Canada, Singapore, South Korea, New Zealand, Australia, England, and India. She won the 2014 Goshen Peace Play Prize and is the recipient of an Ohio Arts Council Individual Excellence Award for Playwriting. Publishers of Chris' work include Smith & Kraus, Meriwether, and the International Centre for Women Playwrights. The Council recently engaged Chris to serve as a Residency Artist, teaching playwriting throughout her home state. Chris is a member of the International Centre for Women Playwrights and the Dramatists Guild of America. For further information, please visit her website at www.chrisshawswanson.com.
MISFORTUNE BY MARK HARVEY LEVINE
A couple receives disturbing news from an unlikely source.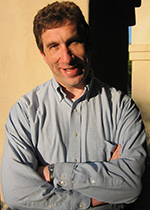 Mark Harvey Levine is an award-winning playwright with over 1100 productions of his plays all over the world from New York to Bucharest to Jakarta to London. His work has been translated into 7 languages. Evenings of his short plays have been seen in the Edinburgh Fringe Festival, Amsterdam, Sao Paulo, Seoul, Sydney, New York, Los Angeles, Boston, Indianapolis, Columbus, Providence, and other cities. In April, "Surprise" will be featured in the Ampersand Festival at the University Of St. Thomas here in Houston. His plays appear in eight of the "Best Ten Minute Play" Anthologies (Smith & Kraus), "Laugh Lines", "Shorter, Faster, Funnier" and "Plays For Two" (Random House). He is a graduate of Carnegie-Mellon University and currently lives in Pasadena, California with his lovely wife and son. More info at MarkHarveyLevine.com.
FIND OUT ABOUT OUR GET LUCKY CAST!
EMCEE FOR THE EVENING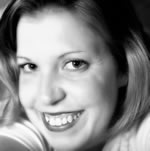 Lori King Brown has been performing and acting in theatrical productions since she was a child. As a member of a singing and dancing troupe, she traveled the United States appearing at such venues as Disney World and Loretta Lynn's Ranch in Tennessee. As an actor, she has been in over 30 productions including Grease, The Music Man, and the world premiere of A Little Piece of Heaven, in which she originated the role of Judith. Most recently, she had the honor of appearing in Boiling Point Players' production of In Juliet's Garden as Juliet's Nurse.
As a drama student, Lori studied musical theater under prestigious Broadway producer, Stuart Ostrow (1776, Pippin) and worked with composer Jerry Bock (Fiddler on the Roof) and playwright Jerry Sterner (Other People's Money.) As an improv student, Lori has studied at IO and Second City in Chicago under instructors such as Charna Halpern, Susan Messing, and TJ Jagadowski. She has also studied sketch at Second City, Station Theater, and with Kevin McDonald of Kids in the Hall.
Lori currently performs with the improvised documentary team, The Mockumentalists, and in her bathing suit as a member of the fun-loving improv group, Pool Party 5000. She is thrilled to appear with the talented ladies of Boiling Point Players in the role of emcee and character monologist.
SINGERS FOR THE EVENING
KATY BURNS, AUTUMN CLACK, MELANIE MARTIN, RUTH MCCLESKEY, AMY POPE AND ELLEN DYER!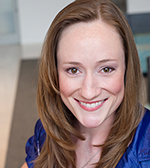 See People like us by Chris Swanson for bio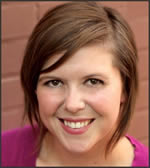 Autumn Clack is half of a two woman improv team, Ophelia's Rope, along with Ruth S McCleskey, and is a co-founder of Boiling Point Players. She has a BFA in Theatre from Adelphi University in New York and studied at London Dramatic Academy through Marymount Fordham University. Favorite past roles include Allison in Secrets of a Soccer Mom with Boiling Point Players, Teresa in The Jeweler's Shop with the JPII Forum, Esther in Pollywog with Mildred's Umbrella and Nicole in Large Animal Games with Mildred's Umbrella.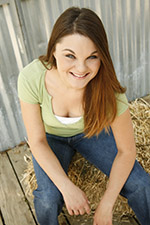 Ellen Dyer has an extensive background in musical theatre and was just chosen to sing with Broadway stars in Neil Berg's "102 Years of Broadway" at the 1894 Grand Opera House! She has performed all over Houston including at The Alley Theatre, Theatre Under the Stars, Main Street Theatre, and with Broadway producer, Stuart Ostrow. Some favorite roles include Sarah Brown (Guys and Dolls), Louise (Gypsy), Woman 1 (Songs for a New World), Kate Monster (Avenue Q), Juliet (Romeo & Juliet), and Ophelia (Hamlet). She has also taught dance for 10 years and this month is featured in Dance Studio Life Magazine as 'teacher in the spotlight'! Additionally she has choreographed many shows; notably a new musical called Kissless, that in the fall of 2011 went to the Off-Broadway New York Musical Theatre Festival where she was praised in the press for her choreography. Ellen is excited to be getting married this May to Trey Smith and is thrilled to sing for Boiling Point Player's "Get Lucky Cabaret"!
http://www.riveroaksdance.com/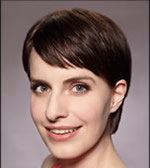 Melanie Martin has been seen throughout the Houston theatre world. Recent credits include In Juliet's Garden, Secrets of a Soccer Mom, Your Family Sucks, The Laramie Project, Extremities, Cactus Flower, The Miss Firecracker Contest, The Cocktail Hour, and The Discussion of the 'L' Word. Melanie's favorite Atlanta theatre credits include Dracula, The Tibetan Book Of The Dead Or How Not To Do It Again, A Funny Thing Happened On The Way To The Forum, and Fefu And Her Friends.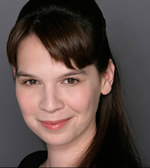 See Misfortune by Mark Harvey Levine for bio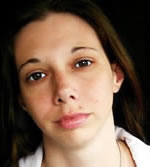 This is Amy Pope's third time working with Boiling Point Players. She is excited to be working with these ladies again. Amy is on the board of directors at Company OnStage where she recently directed The Little Mermaid.
SCRATCHED BY STACEY LANE 
DIRECTED BY MELANIE MARTIN
FEATURING BRYANDA MIX AND RENATA SMITH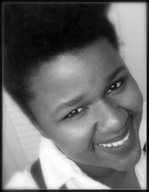 Bryanda Minix has been creating drama since she was in diapers, but she made her stage debut in the 4th grade.  Anyone with great passion and enthusiasm inspires her, and she has a insatiable desire for great stories.  Bryanda has been away from the stage for several years, but is finally ready to pursue of dreams.  She looks forward to acting in more productions throughout Houston and collaborating with other talented artists to finally bring a play, she has written, to the stage.  She enjoys working with children, creative writing, dance, riding her bike through Hermann Park, watching movies in her pajamas, and slicing her sandwiches on a diagonal.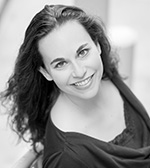 Renata Smith is very excited to be performing in her second production with Boiling Point Players. She had the privilege of sharing the stage with them last spring in "In Juliet's Garden". After a brief hiatus, to grow her family, Renata is so excited to be in front of an audience again. Some of her favorite past roles include Sylvia in Sylvia, Ouisa in Six Degrees of Separation, Cinderella in Cinderella, Louka in Arms and the Man, and Anne Sullivan in The Miracle Worker.
THE TRAIN BY IRENE L. PYNN
DIRECTED BY MELANIE MARTIN
FEATURING ADRIANA DOMINGUEZ AND VISHNU KUMAR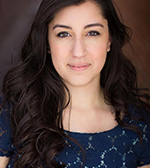 Adriana Dominguez is a recent graduate from Sam Houston State University with a major in Theatre emphasizing in Acting and Directing. She made her directorial début this past spring at SHSU directing "Stoneware Rapture" where she was awarded an honorable mention award for Directing. She has been seen in shows such as Dying For It, Trojan Women and Playhouse Creatures.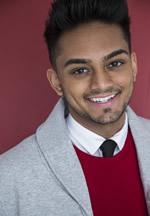 Born and raised in Houston, Vishnu Kumar has been performing since the tender age of 5 in Indian plays and musicals. He has also starred in a Houston based South Indian sitcom Akkarakoottam with a principal role. He is now branching out to the American market and is represented by A Plus Actors. Vishnu is currently a senior at Texas Southern University pursuing a bachelor's degree in Accounting and is also affiliated with TSU Theatre. 
PEOPLE LIKE US BY CHRIS SWANSON 
DIRECTED BY RUTH MCCLESKEY
FEATURING KATY BURNS AND LESLIE SHARP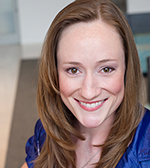 Katy Burns is thrilled to be working with the tremendous talent that is Boiling Point Players (again)! Some favorite credits include her most recent Cabaret production of A Night in the Mind of Katy Burns - A Tribute to Mike and Janet, A Night on the Edge with Katy Burns (shhh.. don't slip), HGO's Das Rheingold, Velma Kelly in Chicago, Adelaide in Guys and Dolls, Anna in The Jeweler's Shop, the east coast premier of Lost and Found (Fringe NYC), Songs For A New World, the North American Tour of CATS (Rumpelteazer, u/s Victoria, Sillabub), Lead Vocalist with Royal Caribbean International, and Grusha in The Caucasian Chalk Circle with Roxanna Stuart.  Mike and Janet Burns .. Cheers to those bottomless VIP seats in the sky!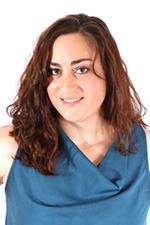 Leslie Sharp is excited to be working with Boiling Point Players again! She loves performing and is so grateful for every opportunity because being a lawyer is not nearly as silly! She is exceedingly grateful to Ruth, Mandy, Johnny, Renee and many other artists she's worked with for pushing her and teaching her how to get better at this hobby she has chosen. She was most recently seen as Emily in "Color Me Screwed" in Boiling Point Players previous "Fight Night." Some of her favorite past roles include: both Mimi and Maureen (at different times!) in RENT; Kate Monster in Avenue Q; and Crystal the Urchin in Little Shop of Horrors. 
MISFORTUNE BY MARK HARVEY LEVINE 
DIRECTED BY AUTUMN CLACK
FEATURING RYAN HEINE, RUTH MCCLESKEY, AND KATHERINE RINALDI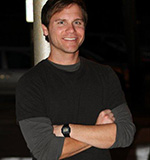 Ryan Heine grew up in Houston and attended Southern Methodist University in Dallas where he earned his bachelor's degree in Finance and his Juris Doctorate (law) degree.  Ryan began his improv career in 2005 with Houston's Massive Creativity where studied and performed with the troupe "Re: Mankey".  From 2006 to 2009, he lived in Los Angeles, studying with Caryn West's Space for Actors, doing voice over work, and appearing in commercials and web ads for Honda, Cabela's, Baby Ruth, and Top Flite.  Ryan is an alumnus of L.A.'s Improv Olympic (IO) West where he formed "Kick Drum Decade", a nineteen (19) time Main Stage Cage Match Champion.  Upon returning to Houston in 2009, he served as a director, instructor, and performer with Massive Improv / Rogue Improv through 2011.  Ryan has performed in the Houston Improv Festival, the Megaphone Marathon (Austin-Houston), the Austin Out of Bounds Festival, the Del Close Marathon (NYC), and the Los Angeles Improv Festival. He regularly performs improv with "Baby Knuckle" at venues across Houston including ComedySportz, Station Theater, Beta Theater, Rudyard's British Pub, Avant Garden, Midtown Arts Center, Alley Kat Bar, Classical Theater Company at Chelsea Market, and Spring Street Studio 101.  He is on temporary to permanent hiatus from his legal career in favor of sales/business development for SentriForce.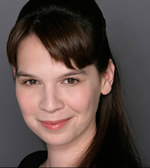 Ruth S. McCleskey graduated from the University of Houston, magna cum laude, with a degree in theater. Amongst her favorite theater credits: In Juliet's Garden, Secrets of a Soccer Mom, Sylvia, Hedda Gabler in Hedda Gabler, The Truth of a Lie at the Heart of a Deception, Wizard of Oz, The AntiChrist Cometh, Macbeth Mixup, Three Bags Full, Romeo and Juliet, The Nerd, Sordid Lives, Pinocchio Commedia, You Can't Take It With You, Romantic Comedy, Carl the Second, and Blueness/Grayness.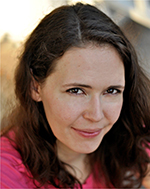 Katherine Rinaldi is excited to join Boiling Point Players for her first time.  Katherine received her BA in Drama from the University of St. Thomas in 2010, and continues to study acting at the Kim Tobin Acting Studio.  She has performed in several shows around Houston; a few of her stage credits include, The Children's Hour, A Common Martyr, and Okay Better Best, The Jeweler's Shop, Steel Magnolias, and Winnie the Pooh. She would like to thank her family and friends for their continued support and encouragement. 
IMPROV

Ophelia's Rope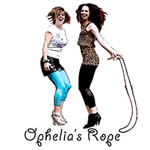 Ophelia's Rope is a two-person long form improv group that takes its inspiration from you. That's right, you. A typical show is kicked off by Ophelia's Rope asking its audience one or two random questions, proceeding to morph the answers into a setting, plot, and duo of unexpected, and sometimes quirky, characters. With no story predicted, no ending forecasted, Ophelia's Rope wanders the worlds of imagination, coloring surprising scenes their audiences inspired.