TRUE STORY BY ALLISON K WILLIAMS
FRIDAY, OCTOBER 30, 2015 - SATURDAY, NOVEMBER 14, 2015
FRIDAY AND SATURDAYS @ 7:30PM
SUPER HAPPY FUN LAND
3801 POLK STREET HOUSTON TX 77003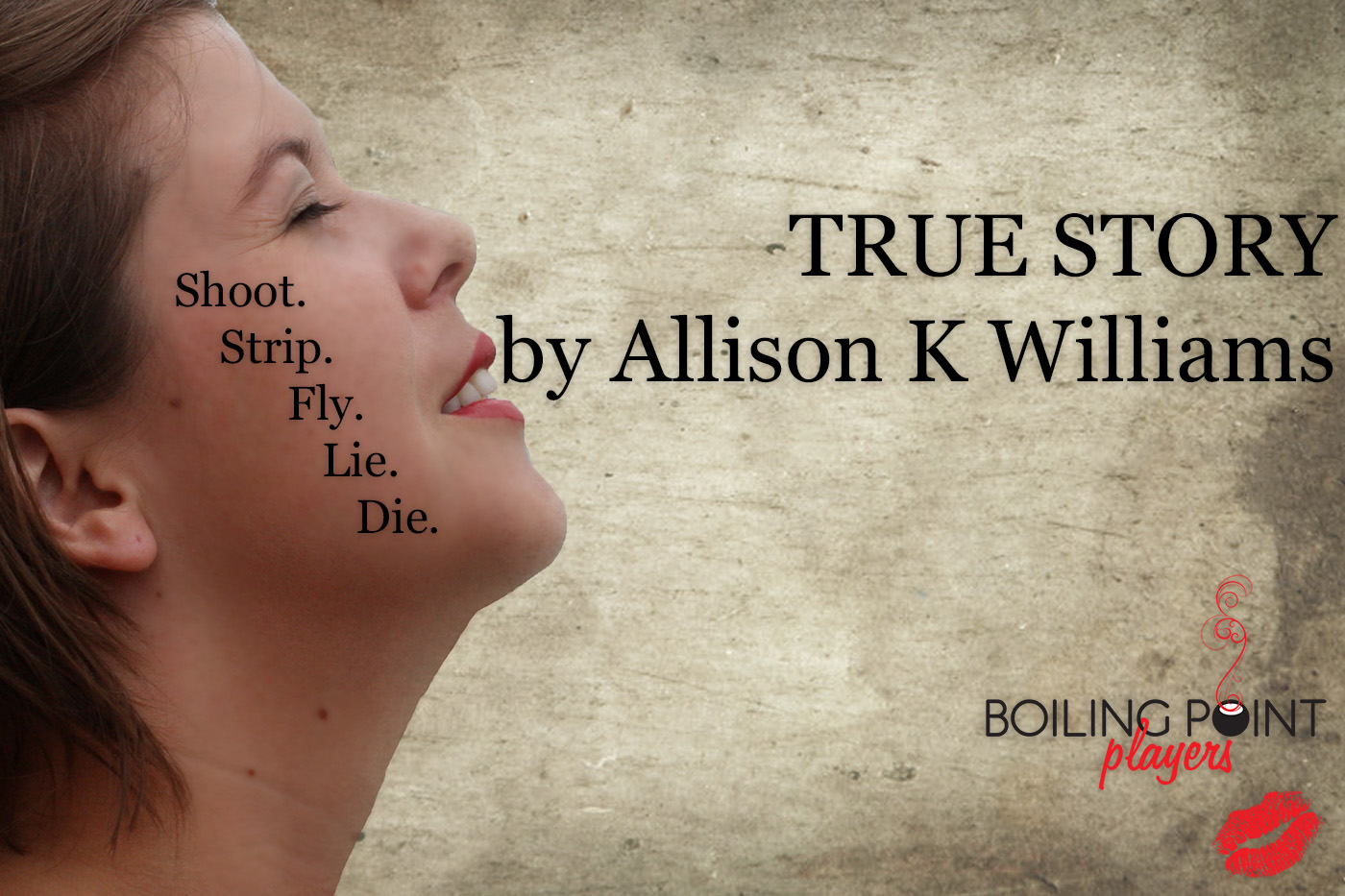 MORE ABOUT OUR SHOW!
A ring.  A ring engraved 'I won 6/95.'  A buckeye.  Visa Platinum Card.  A $500 bill.  Cell phone.  Walkman and hand-made makeup bag.  What's the most important thing you're carrying with you?  Join the Host, the Geek, the Dancer, the Bou Lady, the Temp, the Flight Attendant, the Pilgrim and the audience on this journey of extraordinary stories in ordinary lives… and learn how to let go of your job, your life, your lack of popularity and your father.  Based on true stories.  Winner of the Fringe Impresario Award (Best of the Fringe), London Fringe Festival 2002.
PLAYWRIGHT
Allison K Williams is a published playwright and essayist who also writes travel and human interest pieces as an international freelance journalist. A strong vocal performer, she has been heard on National Public Radio and at numerous storytelling events. As a guerrilla memoirist, essay writer and travel journalist, Allison K Williams has written about race, culture and comedy for National Public Radio, Canadian Broadcasting Corporation, The New York Times, The Christian Science Monitor, McSweeney's Internet Tendency and Travelers' Tales. Her fiction has appeared in Crossed Genres, Smokelong Quarterly and Deep South; essays in Kenyon Review Online, The Drum and Brevity. Her humor writing was a Mark Twain Award winner; she has been nominated for a Pushcart Prize. As a storyteller, Allison has appeared onstage at London's Theatre Royal and Rich Mix, India's Filocafe, and is a two-time winner of The Moth StorySLAM. She has been a Peter Taylor Fellow at the Kenyon Writers Workshop with Dinty W. Moore; an Associate Artist at Atlantic Center for the Arts with Rick Moody; and has received grants from the Michigan Council for Arts and Cultural Affairs and the Arts Council of Greater Kalamazoo.
CAST
Host: Autumn Clack
Geek: Sarah Farmer
Dancer: Inge Kellermann
Bou Lady: Rachel Dickinson
Temp: Helen Hurn
Flight Attendant: Sammi Sicinski
Pilgrim: Katy Burns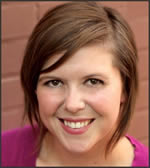 Autumn Clack (Host) is half of two-woman improv team, Ophelia's Rope, along with Ruth S McCleskey, and is a co-founder of Boiling Point Players. She has a BFA in Theatre from Adelphi University in New York and studied at London Dramatic Academy through Marymount Fordham University. Favorite past roles include Give/Take with Cone Man Running Productions, 5 Lesbians Eating a Quiche, Secrets of a Soccer Mom, Teresa in The Jeweler's Shop with the JPII Forum, Esther in Pollywog with Mildred's Umbrella and Nicole in Large Animal Games with Mildred's Umbrella.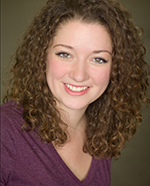 Sarah Farmer (Geek) is very excited to be a part of her first production with Boiling Point Players as the geek. She has previously appeared in the Stages Repertory Theatre production of Mack and Mabel (Ensemble). Sarah is a recent musical theater graduate from Sam Houston State University.  She has also studied with the Broadway Theatre Project and The Broadway Artists Intensive.  She has appeared in the SHSU productions of: HAIR! (Jeanie), Urinetown (Little Becky Two Shoes), A Funny Thing Happened on the Way to the Forum (Domina), Cabaret (Fraulein Scheinder), and The Pirates of Penzance (Daughter). At other institutions, she has appeared in Eurydice (Loud Stone), Big River (Ensemble), and Bye Bye Birdie (Chorus).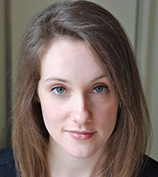 Inge Kellermann (Dancer), a new Houstonian, is super excited to be working with Boiling point players for the second time this year. She is happy to be a part of such a talented, all-female cast. Inge recently moved to Houston after graduating with her Masters in Theater Education and Performance from Emerson College. She thanks her family and friends for their continuous support. It should also be noted that her husband encouraged extensive character research for her role as the dancer.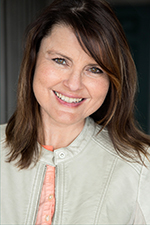 Rachel Dickinson (Bou Lady)  is a British actress from Manchester, England living in Houston with her husband, Ian.  She trained with the National Youth Theatre of Great Britain and Salford University, UK. For the National Youth Theatre, Rachel performed around the world at venues such as the Moscow Arts Theatre in Russia, the Valencia Arts Theatre in Spain and at St Giles Cathedral at The Edinburgh International Festival.  In the UK, Rachel has performed on the West End of London at the Adelphi Theatre and the London Palladium. She has also appeared at the Jersey Opera House, Channel Islands, BBC Radio Jersey and BBC Radio, Manchester, UK. Here in Houston Rachel is represented by Pastorini Bosby for TV, Film and Voice. She recently appeared in a commercial for Texas Tourism and appeared in a feature film for SCS Films 'Joy Come in the Morning'.  Here in Houston she has appeared with Express Children's Theatre, The Ensemble Theatre, The Miller Outdoor Theatre, Midtown Arts Centre, Upstage Theatre and more recently at the Fade To Black Festival at the Queensbury Theatre. She just finished performing at the WTAO Center and is currently working with Ensemble Youth Theatre. Rachel is very excited to be making her debut with the Boiling Point Players as the Bou Lady.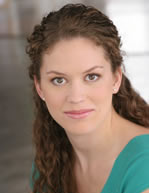 Helen Hurn (Temp), a native of Houston, is thrilled to be debuting with Boiling Point Players as the Temp. Recently she was seen on stage as Hattie in "Laundry and Bourbon" at Company OnStage. Other roles include Young Frankenstein (Inga), Under a Cowboy Moon (Teri), Seussical (Ensemble), A Murder is Announced (Julia), The Murder Room (Mavis), A Christmas Cactus (Cactus), Bye Bye Birdie (Gloria), and Frosty the Snowman (Frosty). She received a B.F.A. in Theatre Performance from TCU and recently received her M.A. in Theatre Education from the University of Houston. She would like to thank her family and friends for their continued support for her love of theatre.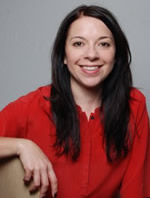 Sammi Sicinski (Flight Attendant) can be seen playing multiple characters in Queensbury Theatre's upcoming production of As Bees in Honey Drown. Other Houston credits include- Boiling Point Players: 5 Lesbians Eating a Quiche; Landing Theatre Company: Devil Dog Six; The Me Generation; All in the Timing; Standing Room Only: Young Frankenstein: The Musical; Stages: Forty Miles from Tel Aviv; Theatre Southwest: Critic's Choice; 2012 Festival of Originals; Midtown Arts Center: Anton in Show Business; and Houston Family Arts Center: Willowgrove. New York City credits include: Secrets of Lamplit Blinds, Audrey in Dresses, Wiseacre Farm, and Basilicata. She is a proud graduate of The University of Houston where she received her BA in Theatre. Sammi would like to thank her husband Rhett, Mom, Dad, and her five dogs for all their love and support.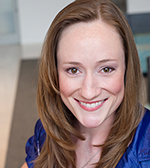 Katy Burns (Pilgrim) is psyched to be hanging with Boiling Point Players! Favorite credits include A Night in the Mind of Katy Burns, Boiling Point Players' production of In Juliet's Garden as Ophelia, HGO's Das Rheingold, A Night on the Edge with Katy Burns (shhh.. don't slip), Chicago (Velma), The Jeweler's Shop (Anna), NYC's premier of Lost and Found, CATS North American Tour (Rumpelteazer, u/s Victoria, Sillabub), The Caucasian Chalk Circle with Roxanna Stuart. Thank you BPP and Ophelia's Rope for sharing your direction, talents, and giving me a place to soar! And many suffocating squeezes to my ladybug, Luigi, A & A, and Elles. You are the loves of my life!