SHAKESPEARE'S A MIDSUMMER NIGHT'S DREAM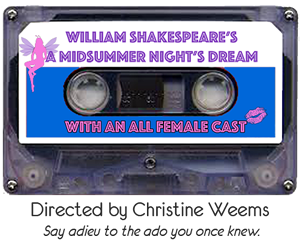 SHAKESPEARE'S A MIDSUMMER NIGHT'S DREAM
WITH AN ALL FEMALE CAST!
Directed by Cone Man Running Productions' Christine Weems
April 1 - April 9, 2016 8pm
Studio 101, Spring Street Studios, Spring Street Studios Houston, Tx 77007
The play, originally performed in 1605 by an all-male cast, now meets its opposite as women of 2016 fill the play's dynamic roles. Set in the 1980s, let Boiling Point Players take you on Dream ride!

Synopsis
Lysander and Hermia love each other.  Helena loves Demetrius who used to love Helena but now loves Hermia.  Hermia's father, Egeus, wants Hermia to marry Demetrius.  The duke, Theseus, urges Egeus's will and thus a complicated love tangle ensues, all on a Midsummer night. Add in some feuding fairies, mechanicals, fights, dance breaks and the 1980s!
Special Thanks
Company OnStage, MaryAnna Nagorski, Bryan Maynard, Amanda Baird, Joel McCleskey, University of St. Thomas - Drama Department, Kim Tobin Acting Studio, Studio 101, Jennifer Decker, LeeAnne Melhorne Denny, Cone Man Running Productions, Edgar Guajardo, Houston Hero Headquarters, Steve Carpentier and Malinda's Closet, Sweets by Stephanie
Fundraiser Thanks!
Station Theater, Stephanie Kelso, Cone Man Running Productions, Ophelia's Rope, MaryAnna Nagorski, The Phoenix on Westheimer, Jesse Salinas, Christine Weems, Vu Truong, Trey & Ellen Smith, Melissa Derbyshire, Helen Rios, MaryCatherine Haggard, Caryn Fulda, Nicholas Garelick, David Toscano, Mynor Sanchez, Megan Nix, Bob Galley, Bailey Hampton, Fran Sicinski, Joey Roberts, Jonny Ringo, Rachna Khare, Louis Custidero & Katy Burns, Karen Heimbaugh & Justin Kovalcik, Ken Gould, Meghan Bingham, Sweets by Stephanie
Director - Christine Weems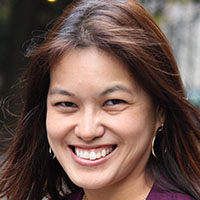 Christine Weems directed Boiling Point's inaugural production, Secrets of a Soccer Mom and is thrilled that they let her back in to direct this production of Midsummer. She is a founding member of Cone Man Running Productions as well as a huge sports fan (Longhorn football, Astros baseball, Rockets basketball), an occasional playwright, a seldom actor, a photographer, lawyer, wife, mommy and extra in Office Space.She recently directed the world premiere of her lovely husband, Michael Weems' new play, The Right Kind of People in January for Cone Man Running and next is serving as artistic director for the inaugural New Voices Playwright's Festival at Playhouse 1960. Much love to the men in her life that make all of this possible – Michael, Tommy, Jack and Sammy. www.cvweems.com 
Stage Manager - Kelsey Linn Finstad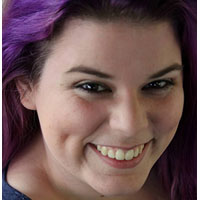 Kelsey Finstad is very excited to have this opportunity to work with so many wonderful women! She has been stage managing for four years and her favorite shows include,Noises Off, Assassins, and Next to Normal. Thank you for coming and seeing our uniquely awesome show! 
CAST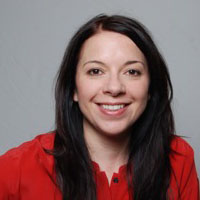 Theseus/Titania – Sammi SicinskiSammi is so excited to be sharing the stage with such an amazing group of talented ladies in A Midsummer Night's Dream. Houston credits include- Boiling Point Players: True Story; 5 Lesbians Eating a Quiche. Queensbury Theatre: As Bees in Honey Drown. Landing Theatre Company: Devil Dog Six; The Me Generation; All in the Timing. Standing Room Only: Young Frankenstein: The Musical. Stages: Forty Miles from Tel Aviv. Theatre Southwest: Critic's Choice; 2012 Festival of Originals. Midtown Arts Center: Anton in Show Business. Houston Family Arts Center: Willowgrove. New York City credits include: Secrets of Lamplit Blinds, Audrey in Dresses, Wiseacre Farm, and Basilicata. She is a proud graduate of The University of Houston where she received her BA in Theatre. Sammi would like to thank her husband Rhett, Mom, Dad, and her five dogs for all their love and support.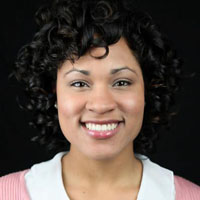 Hippolyta/Oberon – Yunina Barbour-PayneYunina Barbour-Payne is a scholar, artist and educator. She holds an M.A. in Performance Studies from Texas A&M University and a B.A. in Integrated Studies from Northern Kentucky University with areas of concentration in Theater, Dance, Psychology and Black Studies. Yunina recently performed with the Ensemble Theatre as Ann Madison in What I learned in Paris. Yunina's scholarship is interdisciplinary and involves Africana studies, Appalachian studies, folklore and performance. Her recent work, Precious Memories focus on embodied performances and personal expressions of survival among African American women in Appalachia. As a scholar/artist she has performed regionally in Kentucky, Ohio, Virginia and Texas. Barbour-Payne's performances can be found at the Museum of Blacksburg Odd Fellows Hall and have been presented at the National Underground Railroad Freedom Center in Cincinnati, Ohio.
Puck – Rachel Rubin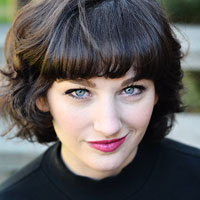 Rachel Rubin is so excited to be part of this most magical production.  Her previous Houston acting credits include University of Tamarie (Chorus) at Catastrophic Theatre, What Every Girl Should Know (Theresa) at Obsidian Art Space, A Very Tamarie Christmas (Chorus) at Catastrophic Theatre, Really Really (Grace) at Black Lab Theatre and Winter Wonderettes (Cindy Lou) at Houston Family Arts Center. She also has designed costumes for The Odd Couple at Texas Repertory Theater Company, Tigers Be Still at Black Lab Theater and Cassandra at Mildred's Umbrella Theater Company. In addition, Rachel served as the Associate Director of Black Lab Theatre where she, amongst other credits, was the Assistant Director for Black Lab Theatre and Stages Repertory Theatre's co-production of Bad Jews. Rachel earned her BFA in Musical Theater from Nebraska Wesleyan University, where she had the opportunity to direct, costume design, and perform in numerous productions; some favorite acting credits include Legally Blonde (Serena), A Chorus Line (Diana), Spring Awakening (Anna), Learned Ladies (Philimante), 42nd St. (Anytime Annie), and Dead Man's Cell Phone (Hermia).
Demetrius – Ruth McCleskey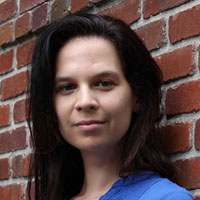 Ruth S. McCleskey graduated from the University of Houston, magna cum laude, with a degree in theater. Amongst her favorite theater credits: The Importance of Eating Earnest, In Juliet's Garden, Secrets of a Soccer Mom, Sylvia, Hedda Gabler in Hedda Gabler, The Truth of a Lie at the Heart of a Deception, Wizard of Oz, The AntiChrist Cometh, Macbeth Mixup, Three Bags Full, Romeo and Juliet, The Nerd, Sordid Lives, Pinocchio Commedia, You Can't Take It With You, Romantic Comedy, Carl the Second, and Blueness/Grayness. She also performs in the two person long form improv group Ophelia's Rope (OpheliasRope.com) and is a co-founder of Boiling Point Players (BoilingPointPlayers.com).
Lysander – Autumn Clack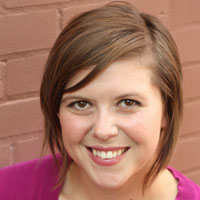 Autumn is a co-founder of Boiling Point Players and is half of the two woman improv team, Ophelia's Rope, along with Ruth S McCleskey. She has a BFA in Theatre from Adelphi University in New York and studied at London Dramatic Academy through Marymount Fordham University under Scott Shattuck and Richard Digby-Day. Favorite past roles include Cone Man Running Productions - Give/Take (Lindsey); Boiling Point Players - 5 Lesbians Eating a Quiche (Vern), Secrets of a Soccer Mom (Alison), In Juliet's Garden(Juliet); The John Paul II Forum - The Jeweler's Shop (Teresa); Mildred's Umbrella - Pollywog (Esther), Large Animal Games (Nicole). Thanks to Ruth and Christine for being great partners in crime!
Helena – Katie Rinaldi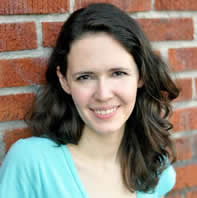 Katherine is excited to be joining Boiling Point Players in their third season. Katherine received her BA in Drama from University of Saint Thomas in 2010, and has been involved in Houston theatre ever since.  Some of her favorite acting credits include: The Children's Hour (Playhouse 1960), A Common Martyr and Okay Better Best (Coneman Running Productions), and Steel Magnolias and Noises Off (University of Saint Thomas). Katherine would like to thank her friends and family for their continued support.
Hermia – Helen Rios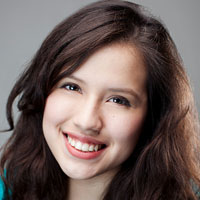 Helen Rios is beyond thrilled to work with Boiling Point Players for the first time! Graduated from the University of St. Thomas with a BA in Drama, she has recently appeared on stage as Catherine in Theatre Southwest's production of A View from the Bridge. Some of her favorite roles include: Phoebe in Shakespeare in the Shade's As You Like It; Miranda in Company Onstage's The Tempest; Gloria in Playhouse 1960's Boeing Boeing; Feste in UST's Twelfth Night; and Puck in Theatre Southwest's Shakespeare in Hollywood. She elated to work with such a talented cast of ladies and a brilliant director.  She's not short, she's fun size.
Bottom – Megan Nix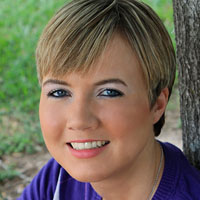 Megan is thrilled to be working with Boiling Point Players for the first time! Most recently, she was seen in "Armageddon Dance Party" as Janis. Other favorite roles include Ralph in "Lord of the Flies", Laura in "The Importantance of Eating Earnest", Gretchen in "Boeing Boeing", Nurse Kelly in "Harvey", and Helena in "A Midsummer Nights Dream". Up next, Megan can be seen as a female in Shakespeare in the Shade's "Much Ado About Nothing" as Beatrice. She would like to thank her friends and family for their continued support, as well as Christine and Boiling Point Players for giving her the opportunity to play a role she never would have dreamed of playing. Enjoy the show!
Quince – Bailey Hampton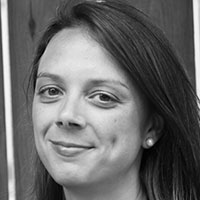 Bailey Hampton is so excited to be a part of this unique production! She was most recently seen as Jenny/Gigi in The Break of Noon at Queensbury Theatre. Other recent productions include The Philadelphia Story at Theatre Southwest and the Scriptwriters-Houston's 25th Annual 10x10 Showcase. She has also performed locally with Company Onstage (Frost/Nixon), Upstage Theatre (The Three Musketeers and A Fairy Tale Christmas Carol) and once before with the Boiling Point Players (Fight Night Cabaret). She plays the clarinet, loves to travel, and is grateful to Christine Vinh Weems for a chance to be part of this outstanding troupe of women!
Flute – Stephanie Kelso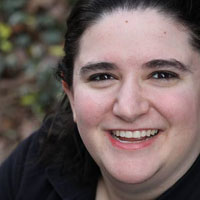 Stephanie Kelso (Starveling) is making her debut with Boiling Point Players, but is no stranger to all-female theatre. While attending Simmons College in Boston, MA, an all-women's school, she was quickly typecast as a middle-aged man. Favorite testosterone-laden roles include Giles Corey in The Crucible, Sir Lawrence Wargrave in Agatha Christie's And Then There Were None, and Malvolio in Twelfth Night. Stephanie works as an after-school math tutor with The Clinic For Academic Therapy in Bellaire.
Snout – Amy Pope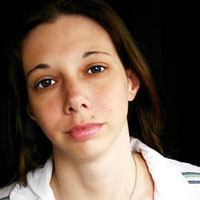 Amy Pope is back for another round with BPP. Amy has worked her theater magic all around Houston working with Company OnStage, Cone Man Running Productions, Big Head Productions, Stage Door Inc., Houston Community College, Theater Southwest, Scriptwriters Houston, Pandora Theater and The Country Playhouse. When not acting, she is behind the scenes running lights and sound or directing.
Snug – Elizabeth Grant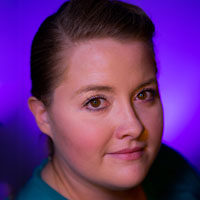 Elizabeth Grant is thrilled to make her Boiling Point Players debut with this phenomenally talented group of people. Elizabeth was recently seen onstage as Dr. Frank N. Furter in Playhouse 1960's production of Richard O'Brien's The Rocky Horror Show.  Other favorite appearances include The Owen Theatre's The Comedy of Errors (Angelo), UpStage Theatre's Nunsense (Sister Robert Ann), Houston Family Arts Center's A Christmas Carol  (Mrs. Dilber and Mrs. Fezziwig), UpStage Theatre's Young Frankenstein (Ensemble), and the national tour of Casper: The Musical, starring Chita Rivera (Ensemble).
Starveling – Stacy Carraro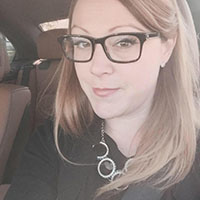 Mustardseed/Philostrate – MaryAnna Nagorski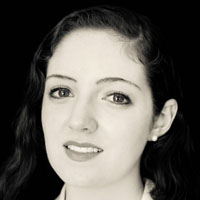 MaryAnna Nagorski returns to Houston stages after a several years' hiatus. A Latin teacher, she most recently was seen as "Snow White" with Company OnStage. Formerly very active with Fort Bend Theatre, MaryAnna enjoys singing classically with groups such as Houston Masterworks Chorale, the Rice Chorale, and the St. Laurence Chamber Singers.
Cobweb/Egeus – Inge Kellerman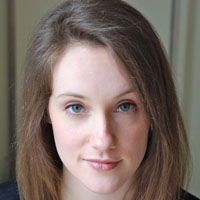 Inge Kellermann is very excited to be working with Boiling Point Players on her third production with them. She recently played the Dancer in the production of True Story, as well as Dale in 5 Lesbians eating a quiche. Kellermann studied acting at Emerson College before moving to Houston in 2014. She is a Pure Barre instructor in the Height part- time and enjoys any physical activity. Kellermann wishes to thank her husband, Robert and her family, for all their love and support.
Peaseblossom – Madison Cockrell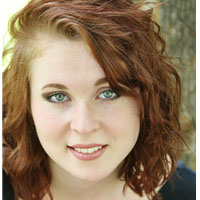 This is Madison's first role outside of her high school theatre career. She is super excited to be working with all of these talented ladies and Christine! She hopes you enjoy the show! instagram/twitter:thatboatcaptain website: backstage.com/madisoncockrell/