Cone Man Running Productions presents a
Boiling Point Players production
One Act Double Feature
World Premiere
Studio 101 (1824 Spring Street, Houston, TX 77007) 
April 2, 3, 7, 8, 9 and 10
$20 General
$15 Student/Teacher/Senior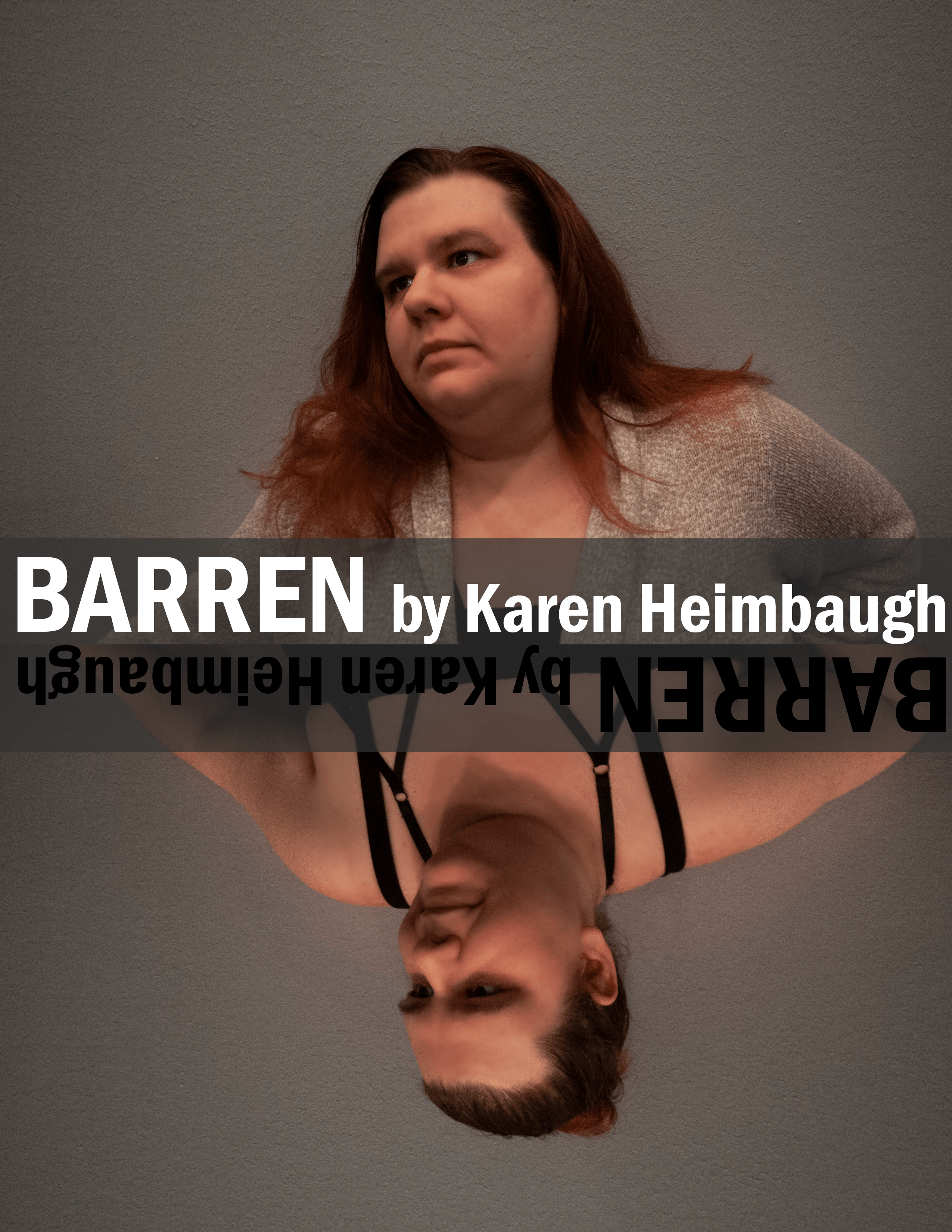 "Barren" by Karen Heimbaugh

Parallel universes run amok as a mysterious being helps destroy a familiar designation of family. Can an "everywoman" define a life with meaning outside of the parameters of expectation? Can She do it without saying "fuck" every five seconds?
Cast:
WOMAN: Lauren Hainley
HUSBAND: Christopher Krause
BEST FRIEND/ FEMALE STRANGER: Cheramie Hopper
TEEN DAUGHTER/ADULT DAUGHTER: Katherine Rinaldi
MOTHER: Laura Bellomy
FATHER: Michael Raabe
SOMEONE: Elyse Rachal Freeman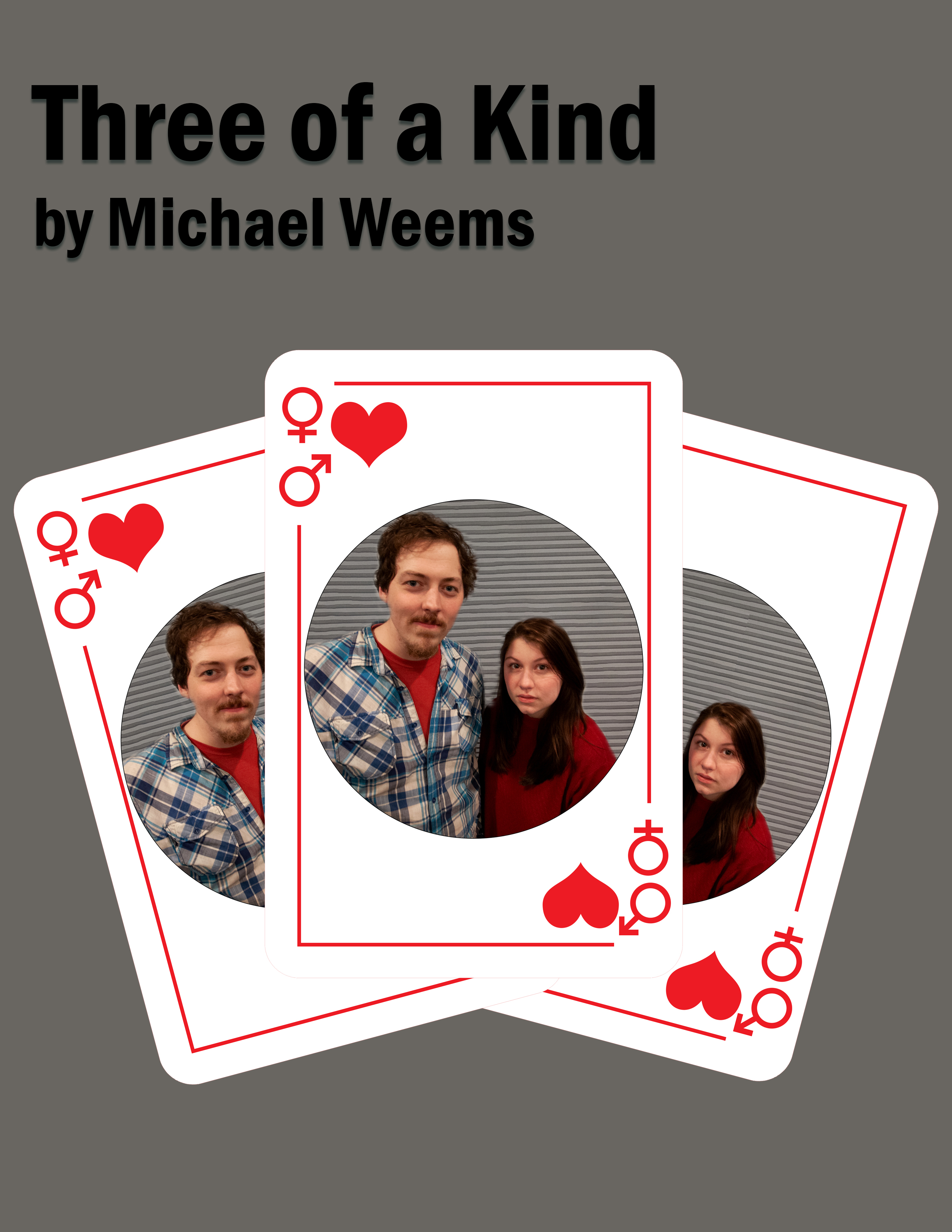 "Three of a Kind" by Michael Weems

Jamie and Reese, a terribly mismatched couple on their second date, are baffled when triplets are left on Jamie's doorstep. Jamie optimistically accepts the challenge to raise the children, but struggles to convince Reese that this was meant to be. After they retreat to their parents for sage advice, the couple meets at the hospital to make their final decision.
Hold on. The story isn't over yet.
When reading this did you presume Jamie was female and Reese male? You're ½ correct. This story will see its lead actors perform once, swap roles/genders, and then perform the show once again. "Three of a Kind" is a modern exploration on preconceived gender roles in today's society coupled with the story of this young couple's challenge.
JAMIE/REESE: Tanith Albright
JAMIE/REESE: Aaron Garrett
MOM: Laura Bellomy
DAD: Michael Raabe
Our Performers (in alphabetical order)
Tanith Albright - Three of a Kind
TANITH ALBRIGHT is a resident actor here in Houston, Tx. Her professional credits include Karlie in Luna Gale by Rebecca Gilman at Stages Repertory Theatre and Rhiannon in Lidless by Frances Ya-Chu Cowhig at Horsehead Theatre Company. And most just finished Now That You've Seen Me Naked with Curiosity Lab. And Theatre. 
Laura Bellomy - Barren and Three of a Kind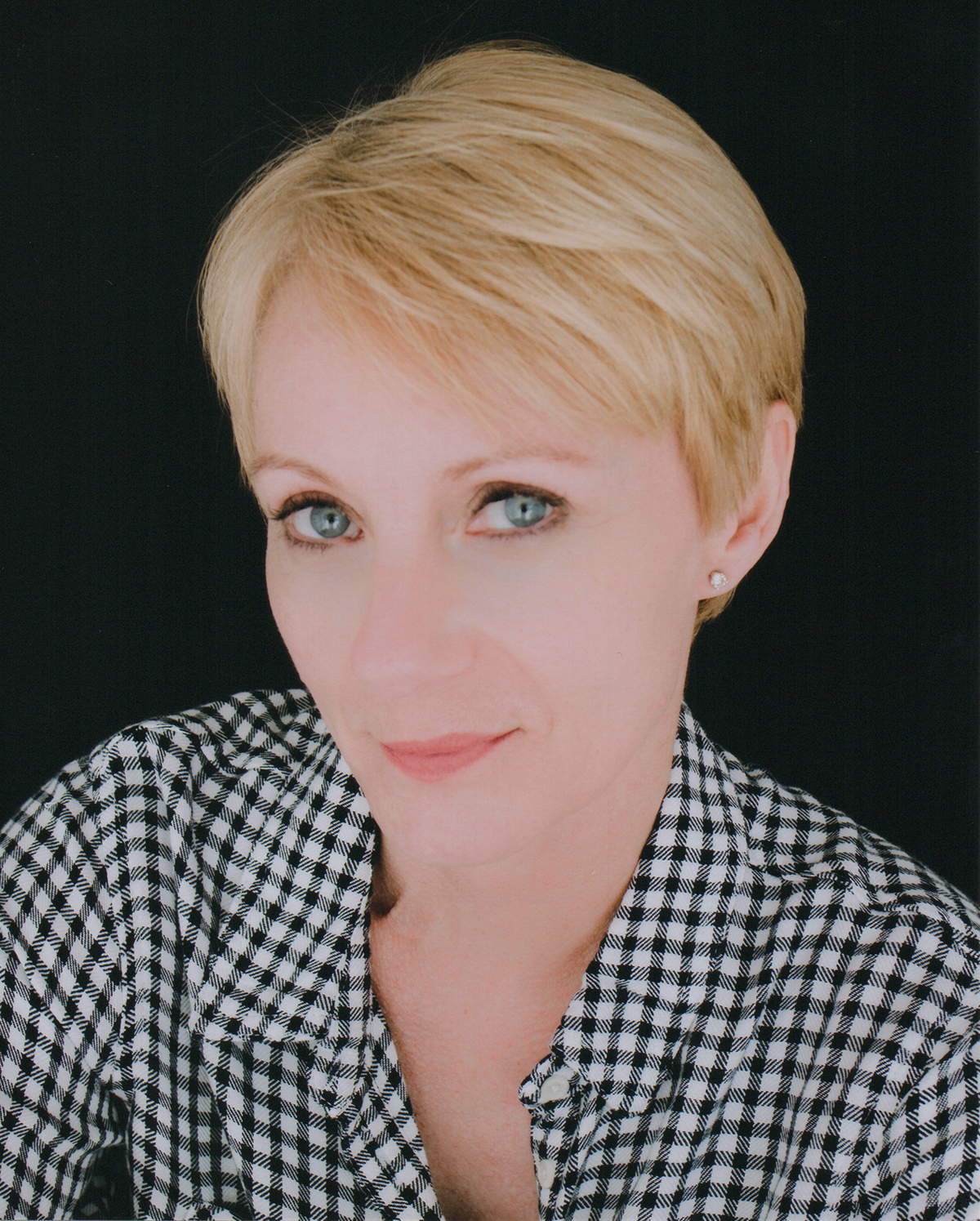 Over an embarrassing number of decades, Laura Bellomy's theatre credits include Off Broadway, Stratford Shakespeare Festival in Canada, Shakespeare Festival of Dallas, and Galveston Island Outdoor Musicals. Favorite roles include The Children's Hour and The Importance of Being Earnest. Recent Houston appearances include Senior Moments and The :nv:s:ble Play for Cone Man Running Productions, Exit Interview in Museums of Dysfunction X for Mildred's Umbrella, and Witness for the Prosecution for Company OnStage. She's thrilled to be in her first show with BPP! However, her greatest accomplishment is having raised 3 devastatingly handsome and talented Renaissance men.
Aaron Garrett - Three of a Kind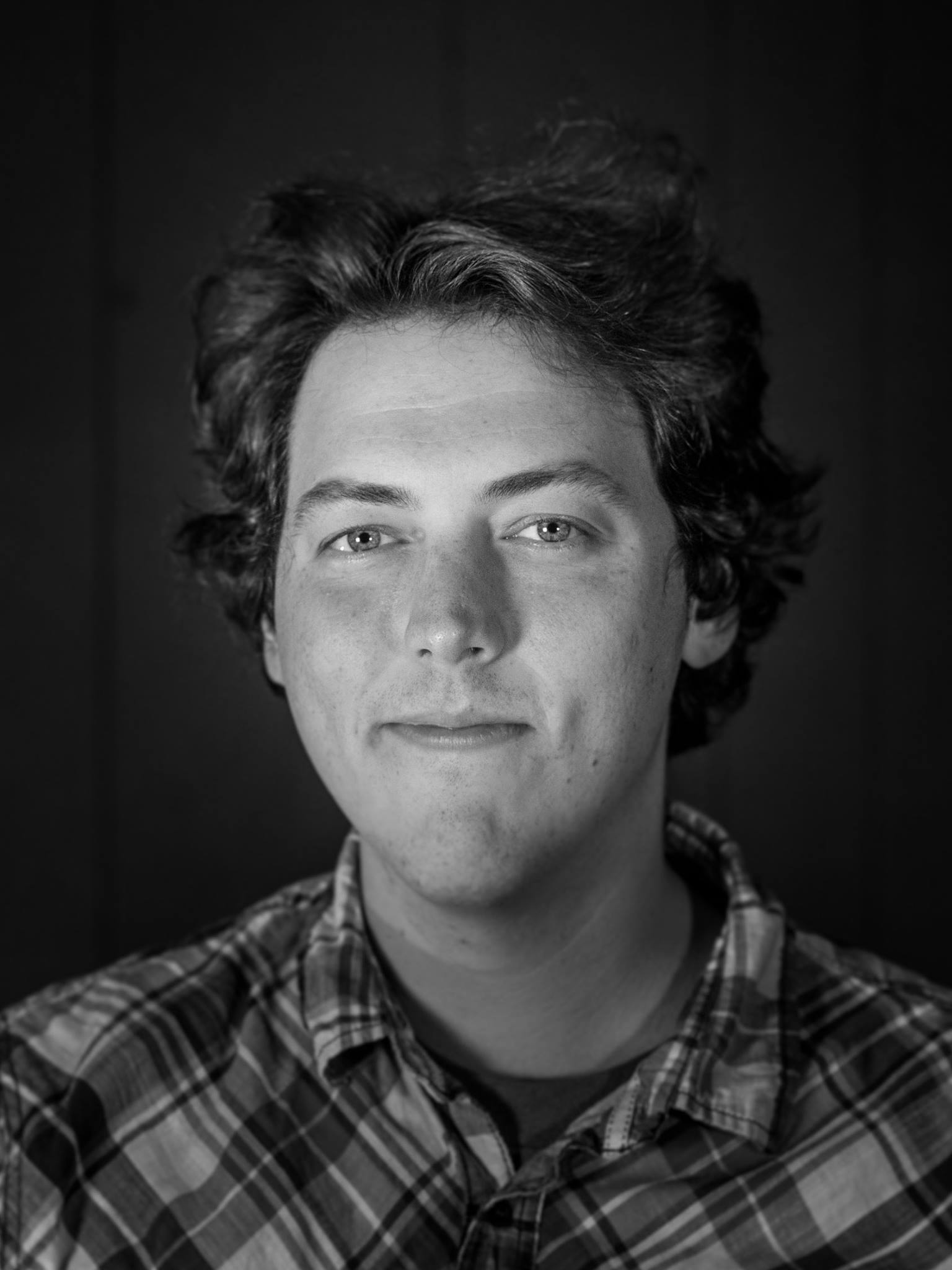 Aaron Garrett is a writer and actor focusing primarily on sketch comedy. In 2012 he founded Be Kind To Strangers, Houston's oldest sketch comedy group, and in 2017 he started Blue Shift, a sketch collaborative which produced seventeen shows in 2017 and 2018. He is also the founder of Magical Lying Hour, Houston's most traveled improv show which has performed all across America and in Boiling Point Player's 2017 Cabaret. He's written for more than forty shows including Boiling Point Player's 2018 Cabaret (
Need Evil Lair: Under Seven Hundred a Month.) 
You can keep up with all of his projects theatrical, improvisational, and comedic at 
pronoiatheater.com
Elyse Rachal Freeman - Barren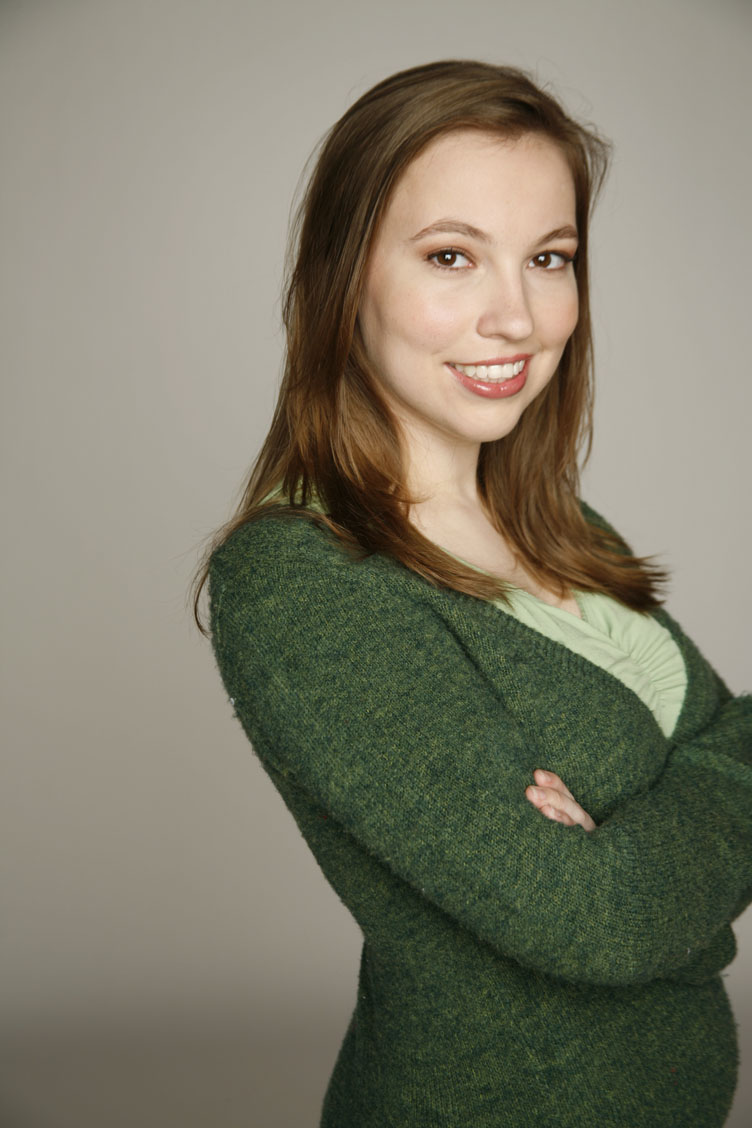 Elyse Rachal (SOMEONE) is a Houston based actress with a B.A. in English from Rice University. Select acting credits include Company Onstage: The Tempest(Stephano), Wildest Dreams (Hazel), The Foreigner (Catherine); Upstage Theatre: Taming of the Shrew (Bianca), Much Ado About Nothing (Margaret); Trebuchet Players: Troilus and Cressida (Cassandra/Nestor). Lesser roles include HFAC: The Beaux' Stratagem; Cone Man Running Productions: The Eye of the Storm; Pandora Theatre: Vox Feminina; There is also extensive Children's Theatre experience in her past, which was exhausting. A member of the Houston cast of TheDinnerDetective.com, she currently spends her weekends rotating between dying and killing, playing host and playing detective. When she's not acting, she is sewing, crafting, writing, or creating in some fashion. She will spend this upcoming summer studying acting at the Esper Studio in New York. Elyse has never danced in front of an audience before. That will probably still be true after Barren closes. She is excited to be working with the Boiling Point Players for the first time and hopes you enjoy the show. @elyse_rachal
Lauren Hainley - Barren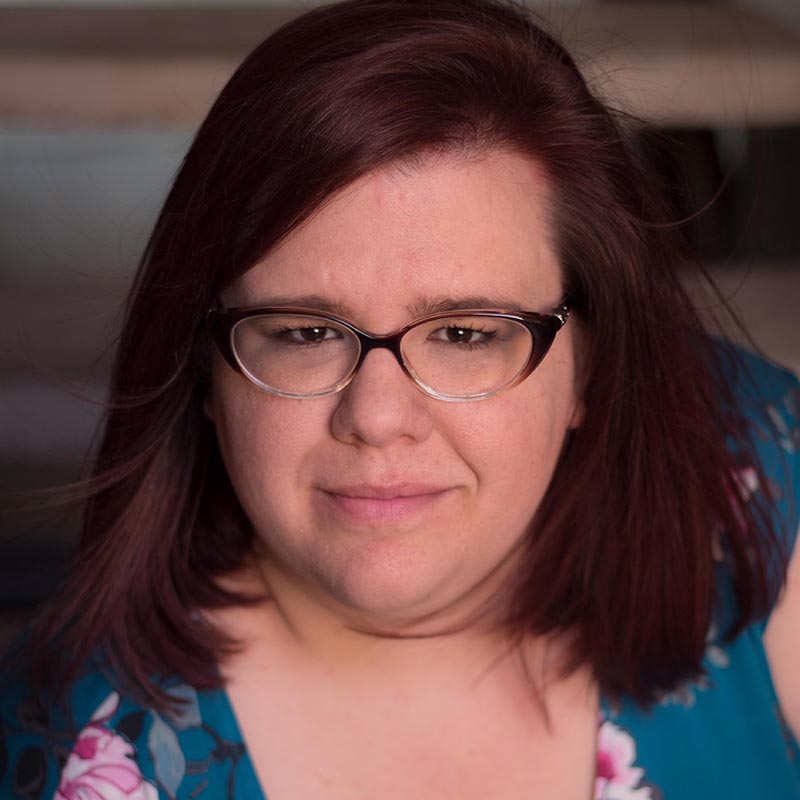 Lauren Hainley is thrilled to be slowly returning to the stage after completing her Masters in Arts Leadership from the University of Houston in May. Before going back to school, she had performed on Houston stages for the last thirty years. During that time she did every job there is to do from actor to lighting designer to toilet cleaner.   She was BPP's first guest director, and considers herself part of the family whether or not Ruth and Autumn agree. Lauren is currently the Special Projects Manager at the Houston Arts Alliance where she is overseeing the creation of a plan to prepare the arts and culture community of Houston for the next emergency. Sometimes she also takes pictures as
Archeya Photography
. Lauren wants to make sure she thanks Nicholas Garelick publicly because he is still going to marry her in the middle of the rehearsal process even though she promised not to take any shows this close to the wedding and for all the other stuff he does for her.
https://www.laurenhainley.com
Cheramie Hopper - Barren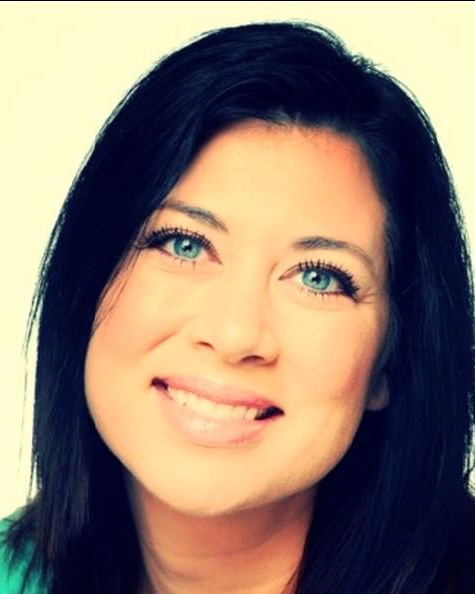 Cheramie Hopper is thrilled to have her first opportunity to work with Boiling Point Players.  Houston acting credits include: Ensemble in 5 Minute Mile with Cone Man Running, Megan in Creep with Wordsmyth, Eve in Gambrels of the Sky with Landing Theatre, Susan in Happy Hour with Lanfour Productions, and Gertrude in Hamlet with CCCT in Clear Lake. Directing credits in Houston include: Stop Frisk for The Landing Theatre's Redemption Series, 5 Minute Mile with Cone Man Running Productions, and the regional premieres of Three Ladies of Orphington & Where's Julie by Daniel Guyton for Cone Man Running Productions.  She would like to thank her husband for supporting her when she is out rehearsing and performing. 
Christopher Krause - Barren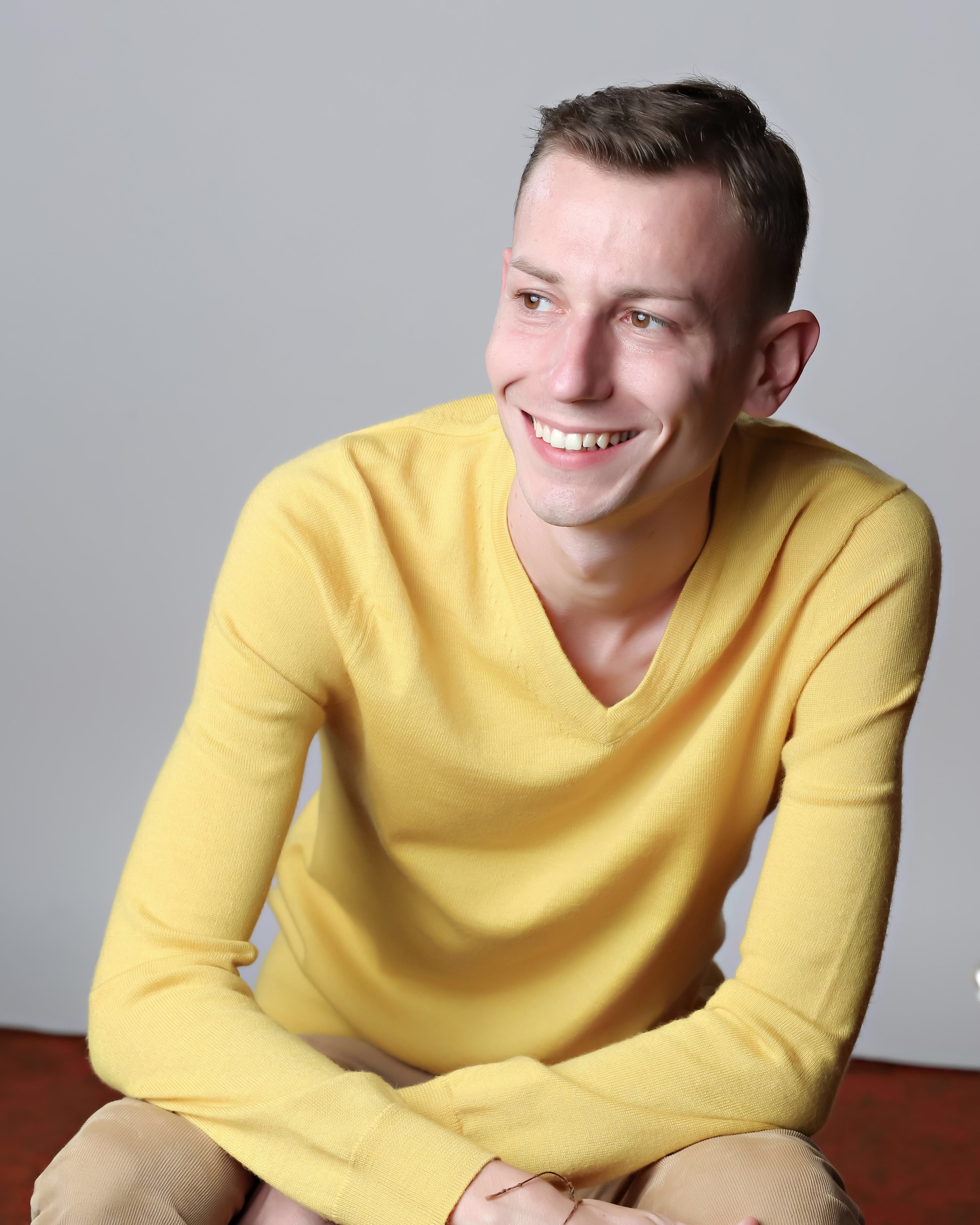 Christopher Krause is delighted to portray HUSBAND in Boiling Point Players' upcoming production, "Barren". Recently, he's starred in HCC Northeast's "The Man with the Plastic Sandwich" (Haley Fisk), Stageworks' "A Few Good Men" (Marine/Ensemble), and Encore Players' "Reefer Madness, The Musical" (Shakespeare/Ensemble), as well as a :30 spot for Budweiser (Basketball Fans Don't Just Drink Budweiser).
Michael Raabe - Barren and Three of a Kind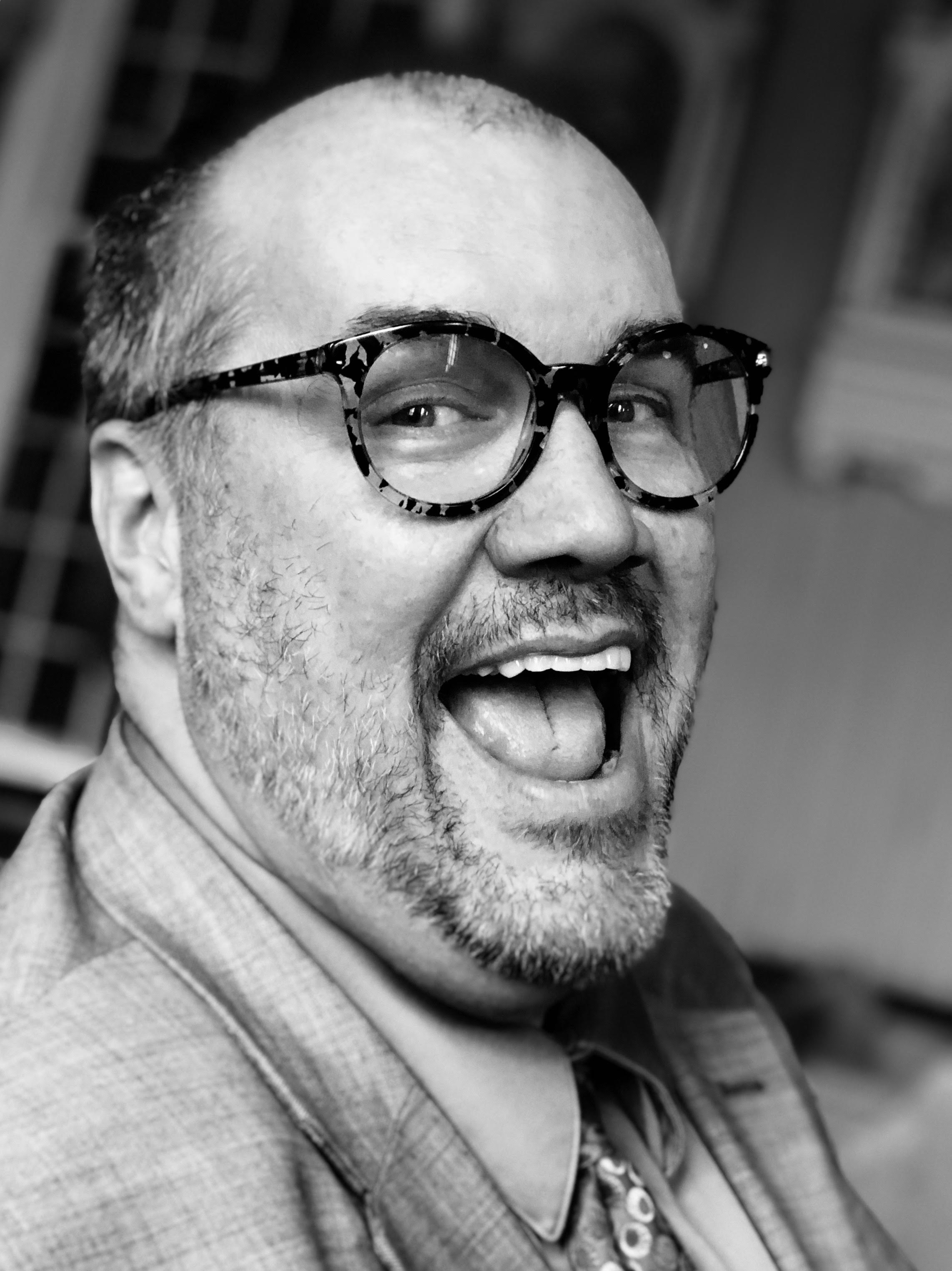 Michael Raabe is a local actor with eight different theaters, and over a dozen theater companies, recently in "Noises Off," "Elephant Man," and "Willie Wonka," and is so honored to be invited to play with Boiling Point Players. I am thankful of the support of my friends, family and Eric for supporting me in my theater activities
Katherine Rinaldi - Barren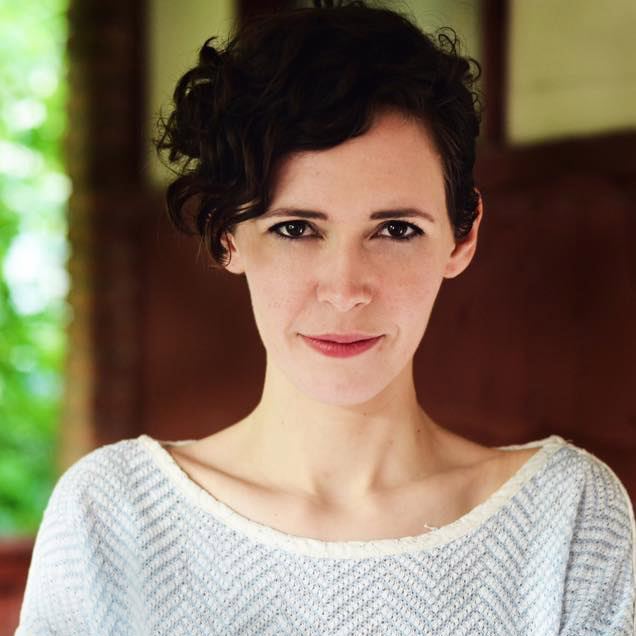 Katherine is excited to be joining Boiling Point Players again for their last production of their season! Past credits include: The :NV:S:BLE Play, Fragments (Cone Man Running Productions), Comedy of Errors, A Midsummer Night's Dream (Boiling Point Players), and This is Modern Art (The Landing Theatre Company).
A little about our writers...
Karen Heimbaugh - Barren
Karen teaches at a Jewish preschool near Los Angeles, spending her weekdays torturing small children with her terrible jokes and even worse Hebrew. Writing when inspiration strikes, Karen writes infrequently and instead prefers to jump out of airplanes and offer unsolicited advice to everyone she knows (and some she doesn't know). She would like to thank her heroes Justin and Ruth for 'everything;' Da Mama, Daddy & Keithy for always making laughter a central part of our lives; Josh, Aug, Roxi, Ollie and David for their support, but mostly their friendship; and all heavenly bodies for their inspiration and lack of criticism for their inaccurate portrayals.
Michael Weems - Three of a Kind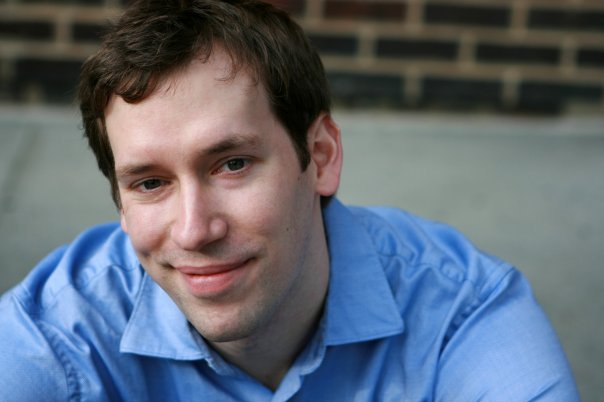 Michael Weems is an award winning Houston based playwright.  His plays have been seen across the United States and several other countries.  Recent publications include: Five Fears of Fatherhood (Original Works Publishing), Dream Lover (Smith & Krauss Best New American Plays – 2014), A Few Miles Away (Plays, The Drama Magazine for Young Audiences), and A Common Martyr (Next Stage Press).  Recent productions include: OkayBetterBest (54 Below, NYC dir. Marcia Milgrom Dodge) and Fullerton College, Prize Fight (T. Schreiber Studios NYC and Arts for Tri-State, WV), Hold Me Tonight (Changing Scene Theatre, WA).  Michael is a Board Member of Cone Man Running Productions (winner of the Houston Press 2017 Mastermind Awards), and a recent graduate of the MFA Playwriting program at the University of Nebraska at Omaha (named Outstanding Writing Graduate – Master's Level).  He is a proud member of the Dramatist Guild of America.   Thank you to Ruth & Autumn for the opportunity to tell this story!  www.Playsofweems.com.