March 2019
"Precious Memories, A One Woman Show"
Conceived and Performed by Yunina Barbour-Payne
March 1 and 2, 2019 7:30pm
Texas Southern University Museum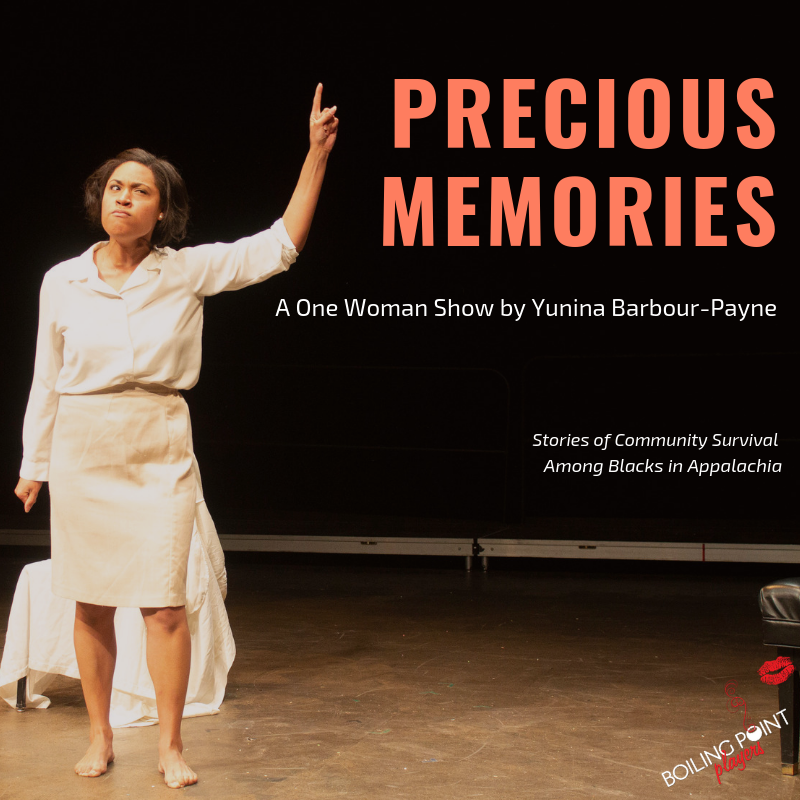 Seven interviews about one community, "Precious Memories" is a collection of stories based on oral histories that explore Black Appalachian community survival. Performing artist Yunina Barbour-Payne (Louisville, KY) dedicates her life's work to preserving the history and culture of Black Appalachians through performance while challenging stereotypes about the Appalachian region more generally.
Yunina uses the stage to bring to life stories transferred to her by Black Appalachian community members from South West Virginia and understandings of how stories of community influences ideas about race, class, and place.
This work investigates personal, historic, symbolic, archival and linguistic significance of Black Appalachian contributions. What was so special about Newtown? Where is Newtown today? What was black community life like in Appalachia? Come see "Precious Memories" to see what some say being Black in Appalachia is all about.

Tickets are free to the public.  BPP invites audience members to donate to the Christiansburg Institute for whom the show is dedicated. 
*Tickets available February 2019