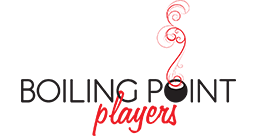 We've decided what we are doing for our 2017-2018, check out the complete lineup here!
Eager to reunite with our splendid audiences, we jump off the season soon with
Positions by Daniel Ciba
Directed by Autumn Clack and Ruth McCleskey
September 28 – October 7, 2017 at Beacon Theatre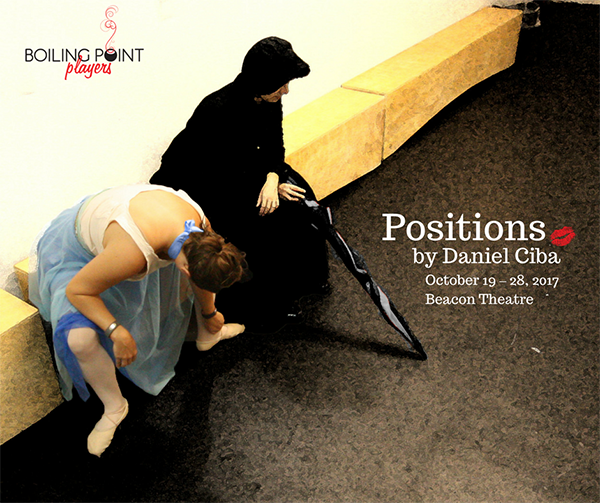 Positions is a fictional imagining of the life of the painter Edgar Degas, told by twelve of the dancers he painted. Their stories echo the history of the theater; each voice desperately struggling to present her position, as one by one they vanish from the stage. Ranging from the beautiful to the violent, these "paintings" construct a fragmented depiction of the power and chaos enacted by artists on their creations.
Auditions Saturday, August 26, 2017
1:30p - 4:30p
Auditions will be cold readings from the script and movement exercises.  
12 Actresses - All roles available - Any type, Any age, Any Ethnicity
To reserve an audition slot, please email boilingpointplayers@gmail.com with subject line "Positions Audition" and include your headshot and resume.
Video Auditions will be accepted. Please email boilingpointplayers@gmail.com for more information.
Tentative Rehearsal Period: Sept 3-27, 7-10p with most likely 3-4 nights a week, the days will be dependent on conflicts etc
Performances: September 28, 29, 30, October 2, 5, 6, 7

There will be a Stipend that is dependent on ticket sales.  
Want to be the first to find out about our auditions? Sign up for our Audition List below.
About Us
Join BPP for authentic, fun and female-driven theatre! There's nothing better than good, live theatre. We know. We've sat in the audience and performed in great theatre that has left us moved, entertained and inspired. And these magical experiences — both in the audience and on stage — motivated us to create Boiling Point Players.
Boiling Point Players is committed to creating theatrical moments that inspire you the way we've been inspired. We want our theatre to bubble, sizzle, and broaden the definition of what constitutes a night out at the theatre. And most of all, we want to create more opportunities for women to take the stage!
Original Founders: Autumn Clack, Melanie Martin, Ruth McCleskey
Current Staff: Autumn Clack, Michelle Odgers, Ruth McCleskey