Grab hold and hang tight because BPP will exhibit a stellar assortment of stage works this season. Some themes include personal identity, gender definition and encountering a new world. You'll want to take a good look at this lineup.
Boiling Point Players continues Black History Month into March to bring you...
March 2019
"Precious Memories, A One Woman Show"
Conceived and Performed by Yunina Barbour-Payne
March 1 and 2, 2019 7:30pm
Texas Southern University Museum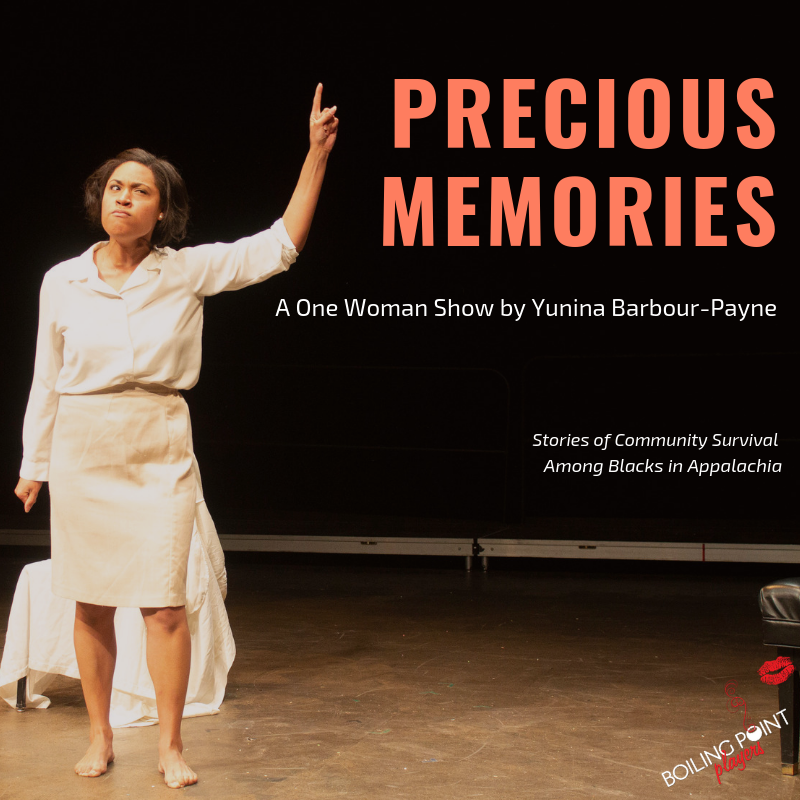 Seven interviews about one community, "Precious Memories" is a collection of stories based on oral histories that explore Black Appalachian community survival. Performing artist Yunina Barbour-Payne (Louisville, KY) dedicates her life's work to preserving the history and culture of Black Appalachians through performance while challenging stereotypes about the Appalachian region more generally.
Yunina uses the stage to bring to life stories transferred to her by Black Appalachian community members from South West Virginia and understandings of how stories of community influences ideas about race, class, and place.
This work investigates personal, historic, symbolic, archival and linguistic significance of Black Appalachian contributions. What was so special about Newtown? Where is Newtown today? What was black community life like in Appalachia? Come see "Precious Memories" to see what some say being Black in Appalachia is all about.

Tickets are free to the public.  BPP invites audience members to donate to the Christiansburg Institute for whom the show is dedicated.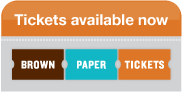 Click here to donate
April 2019

Studio 101 (1824 Spring Street, Houston, TX 77007)
April 2, 3, 7, 8, 9 and 10
"Barren" by Karen Heimbaugh

Parallel universes run amok as a mysterious being helps destroy a familiar designation of family. Can an "everywoman" define a life with meaning outside of the parameters of expectation? Can She do it without saying "fuck" every five seconds?
Cast:
WOMAN: Lauren Hainley
HUSBAND: Christopher Krause
BEST FRIEND/ FEMALE STRANGER: Cheramie Hopper
TEEN DAUGHTER/ADULT DAUGHTER: Katherine Rinaldi
MOTHER: Laura Bellomy
FATHER: Michael Raabe
SOMEONE: Elyse Rachal Freeman

AND

"Three of a Kind" by Michael Weems

Jamie and Reese, a terribly mismatched couple on their second date, are baffled when triplets are left on Jamie's doorstep. Jamie optimistically accepts the challenge to raise the children, but struggles to convince Reese that this was meant to be. After they retreat to their parents for sage advice, the couple meets at the hospital to make their final decision.
Hold on. The story isn't over yet.
When reading this did you presume Jamie was female and Reese male? You're ½ correct. This story will see its lead actors perform once, swap roles/genders, and then perform the show once again. "Three of a Kind" is a modern exploration on preconceived gender roles in today's society coupled with the story of this young couple's challenge.
JAMIE/REESE: Tanith Albright
JAMIE/REESE: Aaron Garrett
MOM: Laura Bellomy
DAD: Michael Raabe
*Tickets available March 2019
Check out what we have done before: Past Shows